This week marks the start of a new school year for us. With summer coming to a close, part of me is excited about a new year of homeschooling and another part of me wants to stay behind in summer. I've enjoyed the long days, slower pace and the renewed peace in my heart. My time with God has been sweet and filling. Being in the mountains, at the beach, and in the river have all brought me face to face with His power and majesty.
A new school year means a return to a regular schedule, long to-do lists, more activities, and a lot less peace. It means less time and opportunity to experience the wonder of God in His creation. The distractions will be many and the clamor around me great.
Yet, much like the New Year, a new school year offers a fresh start and hope for a year better than the last. It provides for growth, change, and improvement. It also presents a future of new opportunities and new discoveries.
This school year,I don't want to be distracted by the unimportant or too busy to appreciate the moments. I want to always remember why we are homeschooling and Who we are doing it for. I want our days to be saturated with grace and our minds focused on the truths of the gospel. I want to live intentionally and learn to hear God even in the midst of a noisy world. And I want to keep my heart focused on Christ, no matter what is going on around me.
This new school year, I want Jesus to be the center.
A Letter To My Boys
As this new school year starts, may we seek Him every morning
and search for Him all throughout the day
When the wonders of His creation catch our eye, let's put aside the schedule and grasp anew the awesomeness of our God
May I never constrain your childish questions, excitement, or fascination

and may you encourage me to be a child now and again too
Let's climb higher in learning
enjoy new experiences
and never back down from a challenge
May we stay on the path He's shown us
and jump at each opportunity He gives
May we love each other as He loves
and splash in the grace He showers on us
always remembering that all the riches of wisdom and knowledge are not found in textbooks but in Him alone.
My purpose is that they may be encouraged in heart and united in love, so that they may have the full riches of complete understanding, in order that they may know the mystery of God, namely, Christ, in whom are hidden all the treasures of wisdom and knowledge. Colossians 2:2-3
Linking up with: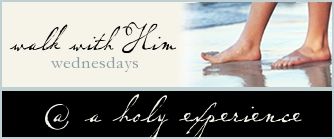 and Intentional.Me